The 21st annual congress of Physical Medicine and Rehabilitation was held at the Razi Congress Hall in Tehran under the slogan "Movement, the basis of health" on 17– 19 January 20018. In a message, Dr. Seyed Mansour Reygani, chairman of the Physical Medicine Board and headed the congress, announced the aim of the Congress on the hope of improving the quality and quantity of health services.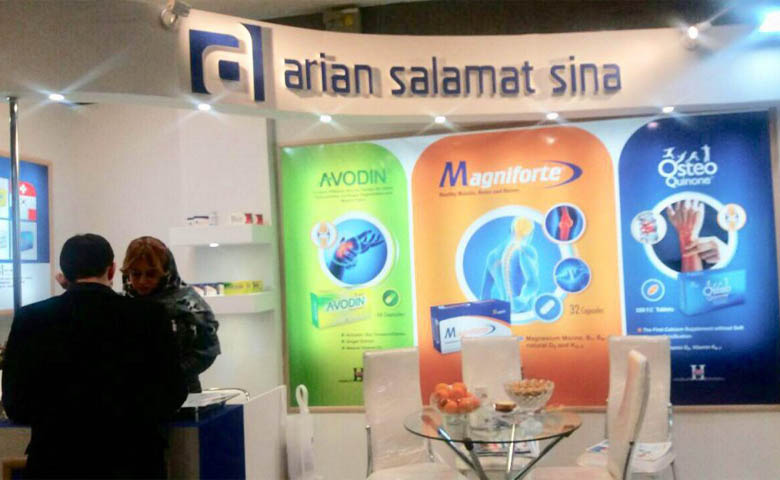 Dr. Sayed Ahmad Raees Sadat, vice chairman and executive secretary of the congress referred to the slogan of this year's Physical Medicine Congress "Movement, the basis of health", and said lack of mobility, low physical activity and routine life are the cause of many musculoskeletal, cardio-pulmonary and psychological disorders and noted that 45% of people in the community suffer from some degree of poor mobility. In fact, problems such as reduced muscle mass and body strength, increased prevalence of osteoporosis and some joints disorders and cancers are souvenirs of technology and mechanical life of this century.
Congress topics included pain syndromes, electrodiagnostic medicine, rehabilitation and modern technology, sports medicine and exercise therapy, and about one hundred papers were presented in the lectures form, and 145 posters were presented in the special section of posters.
Arian Salamat Sina Company, which has specialize products in the treatment of musculoskeletal, articular and bone diseases, has been presented supplements include Osteo Quinone, Magniforte, Calci Power, Ferrodin, and natural medicines; Mixodin, Avodin and Stillen to physicians participating in the congress.