The Iranian Orthopaedic Association held the 24th Annual International Orthopedic Congress this year as in previous years with presence of more than 500 orthopedic surgeon, emergency medicine, physical medicine and rehabilitation, general surgery, reconstructive surgery, plastic and burns, and neurosurgeons from inside and outside of the country.
Orthopedic surgery topics were discussed at the congress and the speakers of American and European countries presented the latest scientific achievements in the field. The major topics of the congress were related to trauma and knee and hip joint replacement, due to the high number of incidents in the country, we are witnessed the high cases of trauma and fractures in the bones, therefore the surgeons society always need to such scientific meetings to match their level with the latest scientific achievements in the world.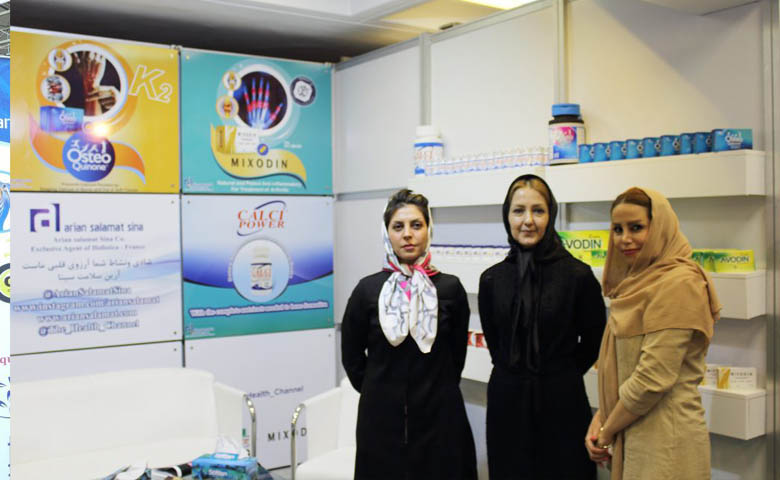 One of the most important programs in this congress was the holding of medicines and medical equipment exhibition, which medical equipment and pharmaceutical companies had showcased their products. The aim of this exhibition is to inform the practitioners about the latest products in the field of therapeutic, surgical and orthopedic rehabilitation patients, because the major part of the recovery and treatment of patients is good medicine, appliances, prosthetics and splints. Ariansalamat Sina Co. is also one of the companies presented at the medicines and medical equipment exhibition of the congress, with regard to import and providing up to date and effective new products in the field of orthopedics and neurology diseases. Magniforte, Avodin, Osteo Ouinone, Mixodin, Calci Power and Ferrodin were presented by representatives of the company to visitors of booth and catalogs of products were introduced.