The 22th congress in central nervous system diseases was held on 12- 15 MAY 2015, with attending of over the 1000 Iranian specialist physicians and 14 speakers from Austria, Germany, Canada, United States, Italy and Kuwait in Tehran Olympic Hotel.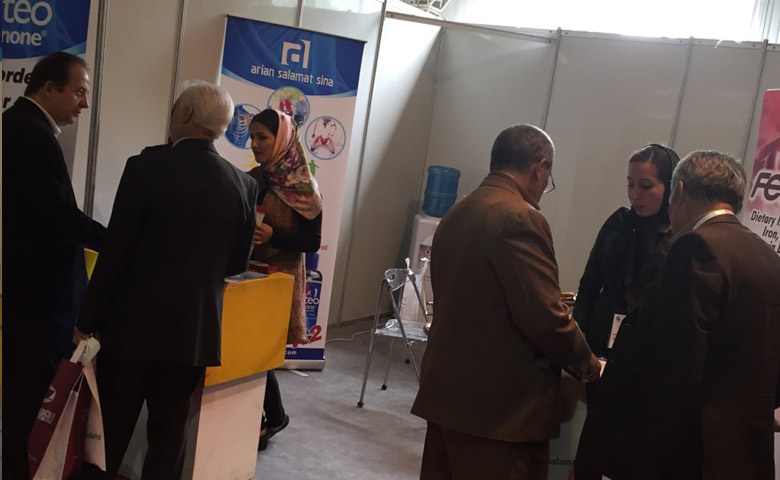 Mr. Dr. Seyed Masoud Nabavy, the secretary of 22th Iranian central nervous system diseases congress said: two main approaches from organizing of this congress were to provide new educational courses for neurologists as well as new achievements in the field of neuroscience research. Eight educational workshops on topics of MS, epilepsy, neuromuscular diseases, movement disorders, headaches, dementia, neurophysiology and sonology was prepared for Congress.
He continues with noting that hot topics in every field were considered each year: this year, five issues were chosen and five trained professors from other countries discussed about them. Five other topics that there is no agreement about them between same field's professors, also consider for debate.
This congress holds every year by Iranian Neurologists Association with corporation of Neurology Society in different medical science universities of the country.
Ariansalamat Sina Company was actively present in this congress too, and introduced effective and various products in public health specially patients in therapy with neurologists, to attendees in congress.