Mr. Dr. Iraj Khosronia, the head of Iranian Society of Internal Medicine said about this congress:
The Society of Internal Medicine holds this conference every year and over 2000 specialists, general surgeons, pediatricians, pathologists and radiologists attended in conference this year. The bulk of the speeches in this congress were devoted to the diabetes and cancer, because of high prevalence of these in the country.
The head of internal medicine specialists noted at end:
In fact the feedback of this congress is to benefit to the people, meaning that when a doctor go to his city with new and high information, it will be very useful for people and physician´s society. We try to deliver the last scientific information to our coworkers by such conferences.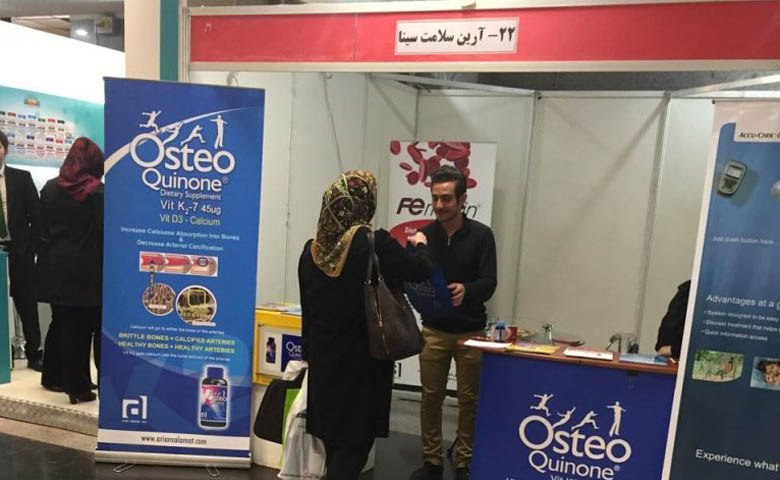 At the time of holding the Twenty-sixth Annual Congress of Iranian Society of Internal Medicine, the new medical equipment and pharmaceutical products exhibition was held where various companies presented their newest products and medical equipment to the experts. The presence of Ariansalamt Sina Company as an importer and manufacturer of natural pharmaceutical products in this conference was very useful and impressive, why this Congress, was an opportunity to introduce supplements and natural unique products to the important group of experts in the country. Osteo Quinon, Ferrodin and Mixidin products were presented to a large number of experts participating in the congress, by scientific representatives of Ariansalamat Sina Company and were welcomed much.