The 8th annual Congress of Iranian Rheumatology Association was opened by sponsoring of Iranian Rheumatology Association and in cooperation with the Tehran University of medical sciences, in the Imam Hall of Imam Khomeini Hospital on Wednesday 23 October. Dr. Seyedeh faezeh Taheri, Scientific Manager of the 8th Congress of Rheumatology Association in Iran by expressing that among articles submitted to Congress, 12 articles for lectures and 42 articles have been selected for poster presentation stated, this congress includes six symposium with issues need challenging in the field of rheumatology, including interdisciplinary symposium and pediatric rheumatology symposium, by lecture of our elders of rheumatology and speakers from Italy will perform. In addition to the symposiums, three workshops were also planned for this year's Congress, which consists of two ultrasound workshop and the densitometry workshop.The other program of this year's congress, for the first time, was two sessions presentations for lupus patients and then time was devoted to questions and answers.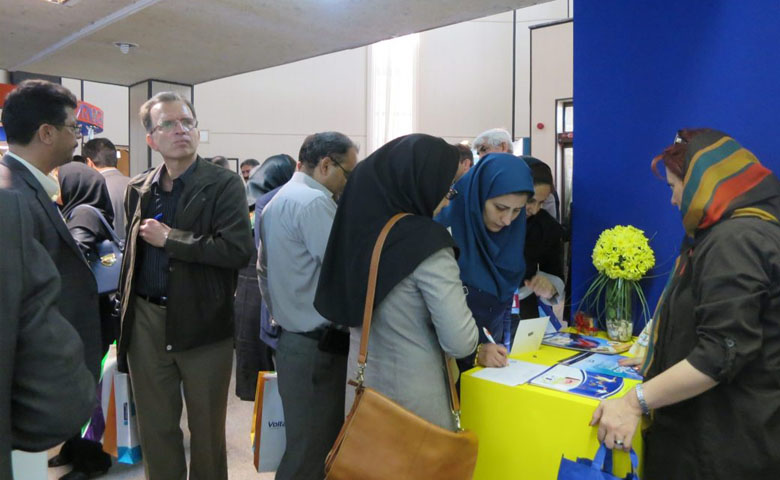 Dr. Ahmad Reza Jamshidi Chief of the 8th Annual Congress of Rheumatology at the opening ceremony by commemorating the honorable Mr. Professor Dr Mohammad Shafi-Zadeh said we are beginning the eighth congress while we are faced with the lack of them, and he was the main base of the rheumatology in country. Dr. Jamshidi with pointing to the several programs during last year and take steps in supporting the patients, stated that in order to support the treatment of patients and insurance as well as support from internal industries, especially in the field of biological drugs such success has been achieved.
In this congress, various companies that produce or import pharmaceutical products have attempted to set up their stall to introduce their medications to rheumatology, orthopaedy and other related disciplines specialists. Ariansalamat Sina Company as a leading provider of healthy, knowledge based and along with the science of the day products, also participated in this congress and presented the specific and useful medications in the rheumatology field to the participants.
At the end of this great scientific conference, for appreciating Ariansalamat Sina Company's effort to holding the conference, the board chairman of rheumatology congress, awarded an appreciation letter to company's Hon CEO.